HUNAN KINGCERA ENGINEERING CO.,LTD
Address:

NO.18,East Twelve Road,Changsha Economic and Technological Development Zone,China

Postcode:

410100

Fax:

+86-731-84069186

E-mail:

info@kingcera.com

Website:

http://es.kingcera.com


Sales office

Tel:

+86-731-84019856

Fax:

+86-731-84069186

E-mail:

sales@kingcera.com


Service office

Tel:

+86-731-84067818
Installation of the ceramic liner of ship unloader at Yangtze River Wharf
Time:2021-09-06  Author:Echo Huang Reader:
There are many wharves and ports along the Yangtze River. Among them, ore bulk cargo wharves, especially iron ore wharves, are bridges connecting iron and steel plants. In the process of material transportation, iron ore with high density and hardness can cause huge impact and wear of ship unloader equipment. Therefore, it is of vital importance to use high-performance wear-resistant materials for ship unloader equipment to minimize losses. The wear-resistant ceramic liner produced by Hunan Kingcera Engineering Co., Ltd. has a history of nearly 30 years with high quality. Therefore, it is widely used in ore terminals in China, the Yangtze River Basin. cermaic pulley lagging KINGCERA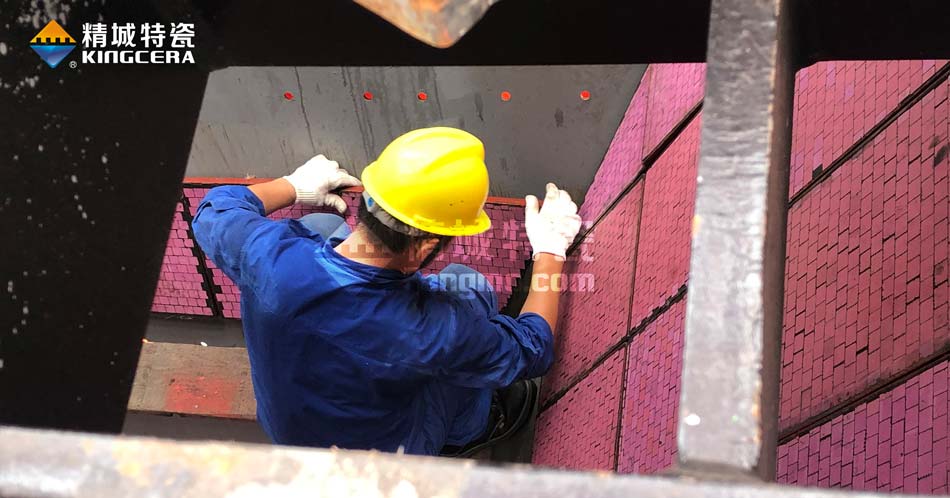 The installation of the wear-resistant ceramic liner of ship unloader is a high-risk and complex work. Adhering to the service concept of making perfection more perfect, we installed it at the Ore Wharf of a steel plant in Hubei province. Most of the materials transported by the Ore Wharf are iron ore, which can cause large impact and serious wear. Therefore, in terms of model selection, ZTA three-in-one super wear-resistant ceramic liner is used at the hitting area of the dropping material, while 95 alumina three-in-one wear-resistant ceramic liner at non-impact point. This type of lining plate is convenient to install and easy to maintain in the later stage, which can effectively prevent the damage to the equipment body caused by abrasion and impact, so as to improve work efficiency and save cost.