HUNAN KINGCERA ENGINEERING CO.,LTD
Address:

NO.18,East Twelve Road,Changsha Economic and Technological Development Zone,China

Postcode:

410100

Fax:

+86-731-84069186

E-mail:

info@kingcera.com

Website:

http://es.kingcera.com


Sales office

Tel:

+86-731-84019856

Fax:

+86-731-84069186

E-mail:

sales@kingcera.com


Service office

Tel:

+86-731-84067818
Ceramic Components
Ceramic tiles and blocks
Kingcera can produce different ceramic tiles and brick for wear protection applications. We have series of ceramic materials, high alumina, ZTA, Zirconia and so on. The sizes and shapes can be deigned according to different equipment and application.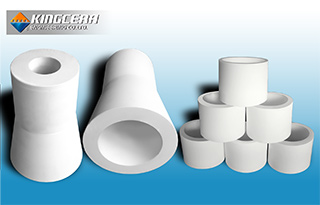 Ceramic tube
Various types of ceramic tubes available differing on ingredients, shapes and size to solve the wear problems, high temperature resistant or chemical resistant in specific applications, even customized solution is possible.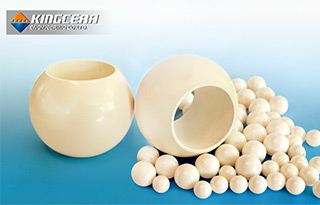 Ceramic grinding media and valve
Kingcera alumina and zirconia ceramic balls have high performance in the ball milling application, we can offer a range of ceramic grinding media specifically engineered to meet the requirements of the most demanding milling applications. Kingcera also makes different kind of ceramic valves.
Ceramic Ball materials:
Alumina ceramics
95% alumina ceramics
99% alumina ceramics
Zirconia ceramics:
ZTA(Zirconia toughened alumina)
YSZ(Yttria Stabilized Zirconia)
CSZ(Ceria Stabilized Zirconia)
Let us know how we can help!