HUNAN KINGCERA ENGINEERING CO.,LTD
Address:

NO.18,East Twelve Road,Changsha Economic and Technological Development Zone,China

Postcode:

410100

Fax:

+86-731-84069186

E-mail:

info@kingcera.com

Website:

http://es.kingcera.com


Sales office

Tel:

+86-731-84019856

Fax:

+86-731-84069186

E-mail:

sales@kingcera.com


Service office

Tel:

+86-731-84067818
Ceramic and rubber pulley lagging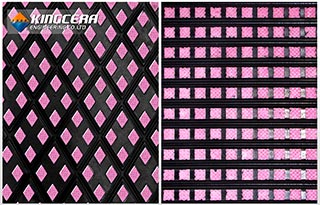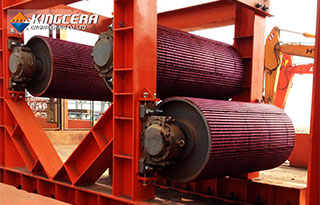 Ceramic and rubber pulley lagging
Rubber lagging in belt pulley is usually used for transporting the mixture of coal and ore and usually under continuous operation for long time. This requires the belt pulley to be highly abrasion resistance、 highly stretching resistance and highly tear resistance. Drive pulleys can also be affected by weather if they are working outdoor(like rusting、 sludge). And traditional Drive pulleys with rubber lagging are easy to wear out, slipping off and damaging the belt which will decrease the conveyor belt conveying and the equipment need to maintain frequently, even shutdown the production because of belt damage. KINGCERA Ceramic Pulley Lagging is especially suited for pulleys with slippage and excessive wear & tear problems which make normal rubber lagging ineffective.
Advantages:
1. Excellent wear resistant property;
2. Great friction resistant, on belt misalignment, no slipping;
3. Automatic drain contamination, mud removing;
4. Service life time is 8 to 10 times than normal rubber coating dive pulley
Let us know how we can help!